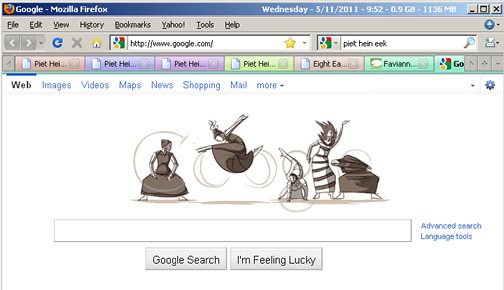 LOVE this animation on Google's home page today, created by the brilliant Ryan Woodward of Thought of You fame.
Visit the top page of the web site for Martha Graham Contemporary Dance to read more about the dances which inspired the animation.
Tags: Google, Martha Graham Animation, Ryan Woodward

Click on box and copy shortlink:
to link to: Martha Graham Animation on Google.
May 11, 2011 No Comments