Ira's Peripheral Visions was launched from our Park Slope drawing boards in 1983.
We were two young architectural consultants who always had side projects going on in the arts. Each year we turned out a hand painted Holiday Card with an architectural theme. Response to these cards was wonderful. We learned that friends and family had framed them and hung them in their homes.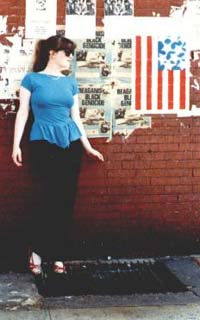 Ira then founded Innocent Bystanders. It was a monthly publication of his drawings laced with political commentary and song lyrics. These were posted in the streets of the Park Slope section of Brooklyn, New York. They began as black and white drawings done to a standard flyer size. Quickly, they grew to poster size. The posters were full color, hand painted in limited editions, given as a gift to the neighborhood. Response to the posters kept growing and a Manhattan gallery invited Ira to his display his work. We began taking on other projects. Ira designed club flyers for a rock band Karen played with and Karen did advertising design and layout for a local dance studio.
Innocent Bystanders yielded the first line of greeting cards Ira produced. Each card was made by hand with stencils and spray paint. The work was labor intensive and time consuming. Customers kept requesting new products. So Ira followed this up with the Ira's Peripheral Visions line. The first pen and ink archtectural drawings of Seventh Avenue and Carroll Street were printed in 1983 and sold in shops on Seventh Avenue. The line proliferated through neighboring Downtown Brooklyn areas. They've been embraced by the people who live in the City. They are also sought by those who left New York City with fond memories. Today our lines are available at retailers all around New York City. Over one million cards have been sold in our 18 year history.
In recent years we've expanded our lines to include Invitations, Thank You Cards, Birth Announcements, Posters, Office Stationery, Playbill Programs, Brochures and Hand Made Gifts.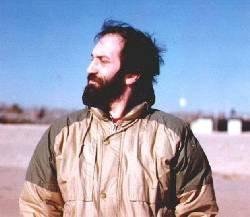 Ira Shapiro was born, raised and continues to live in Brooklyn, New York. He contributes hand drawn and digital artwork and handles sales for IPV. He had twenty years experience practicing in the field of architecture in New York City, before leaving the profession to concentrate his efforts on IPV. A terrific techie, Ira always keeps abreast of the latest and the greatest concerning PC's, desktop publishing, graphic arts programs and printing. He is married to Karen Shapiro and they have two children.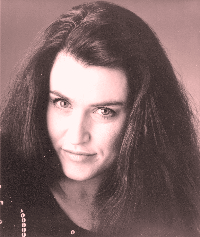 Karen Shapiro is also a lifelong Brooklynite and former architectural consultant in New York City. She has studied music and dance extensively. Karen contributes hand drawn and digital illustration, photography and writing for IPV. She does a good deal of the production and design for our handmade gifts. She works from her studio in Brooklyn, surrounded by a swirl of children.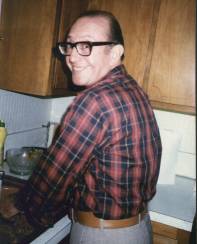 -
Seymour Shapiro had been an ardent supporter of IPV since its inception. In our seminal days, he pounded the pavement and showed our cards to every greeting card retailer in town. He cultivated many long term relationships with our retailers. Seymour passed away on October 13, 1999 after a good long life. Even though he's no longer with us, all the work he's done continues to help us.